Is pizza meant to be eaten with a fork?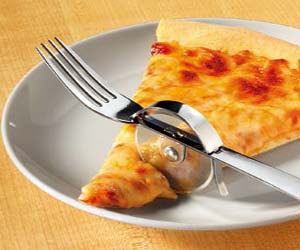 its up to you how you want to eat pizza there isnt a specific way there ISNT A RULE, but if you mean tradiontally then yeah quite alot of people eat without knifes but that doesnt mean that you arent meant to eat it with a FORK ITS UP TO YOU but yeah TRADIONALLY then no not many people do but it doesnt matter if its like a really messy pizza then i do!!!!!!!!!!!!!!!!!!!!! :P

Side: Wait..., what? No!!!