Do you still celebrate your birthday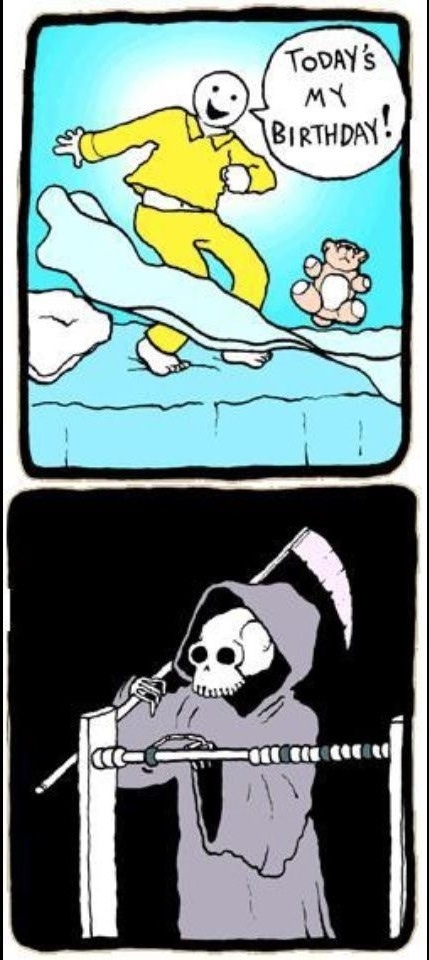 Yep I do. One of the joys of being an attention whore is your birthday. ;)

But seriously, one of two things always happens on my birthday. Either my boyfriend makes me a big dinner and my best friends come to eat dinner with us then we drink after.

Or we go to the lake. :)

I always celebrate.

Side: Hell Yeah!

Yeah!!! You have one day in the year when you can actually forget what the world thinks about you.. and how you should go about doing a certain thing.

All i do on my birthday is roam out on the streets.. shopping, movie, a snack.. some more shopping.. something to eat again.. laugh.. joke... enjoy and have fun!!

Side: Hell Yeah!

Yep. Thought i never do much... last birthday I went searching for two missing boys coz we went to a forest and a lady had lost her boys. We tried to find them but got caught in a hail storm and two of my friends almost got hit by lightning, another fell in the ditch, and .... we were on the opposite side of the forest from the car park. Happy days. Do it all again next birthaday, minus hail, lightning, thunder, missing people.

:)

Side: Hell Yeah!