How do you think Jesus feels about all the different religions
Does he like some more than others?
Does he see a little truth in all?
Do they have it all wrong?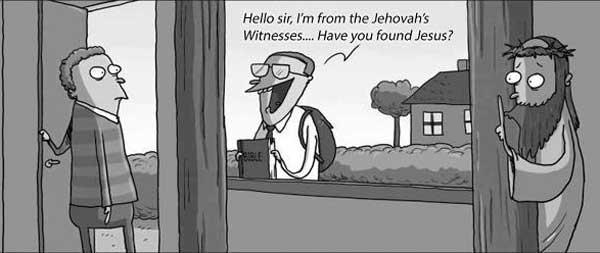 Ya, silly religious people, jesus came to ABOLISH centralized religious authority and tell us we dont need to go through priests to get to god, the road to god is an inner path, but did we listen? NOPE we killed him instead, GJ people, god comes down to earth to see what its like and we kill him for it
also, that pictures hilarious
I have a love/hate relationship when it comes to you Joe.
I don't know how many times I've been on the Debate feed and seen a title that looks interesting, clicked on it, and see you're the creator of the debate. From that moment on, I know nothing can be taken seriously in this playing field.
But you're funny so 'is cool ;)
I try to create debates that people can take seriously, if they wish, or poke fun of. The debates are not for me. Once I create a debate and put in my two cents on one side or the other, sometimes both sides, I rarely go back to argue with people. I just let them make up their mind as to how they approach the debate (as a serious debate or as a joke) and let them work through their thought process with the others.
If this debate looks interesting, as a serious debate, then by all means treat it as such. I'm not going to argue with you but someone else might ;)
BookBird101
(575)
Clarified