Please post your Christmas jokes here.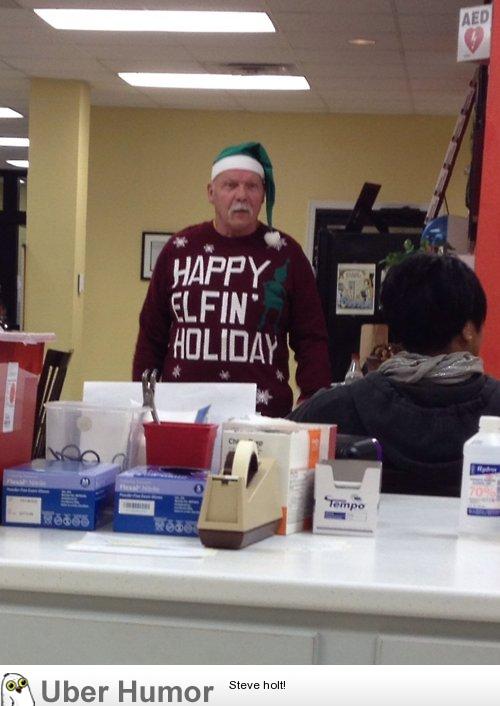 A french man, a British man and a Scottish man
die and go to see St. Peter.
Saint Peter tells them that they are having a great deal
because it's the Lord's Birthday.
He tells them all that they can go in if they can provide
him with something that reminds them of Christmas.
The French man digs through his pockets and produces a lighter.
"They remind me of a candle." Saint Peter takes it, and lets him in.
After nearly emptying his pockets, the British man
finally produces his car keys and he jingles them.
"They remind me of bells." Saint Peter takes it, and lets him in.
the Scottish man is still furiously searching through his pockets when
he takes out a pair of ladies black, lacy, bikini underwear and
nervously, without thinking, wipes his brow with them.
Saint Peter raises an eye brow and says, "...and this..."
The Scottish man looks at the underwear and says, "Wh..., what... this? These are Carol's..."
;)