Has anyone here used an apple as a drug?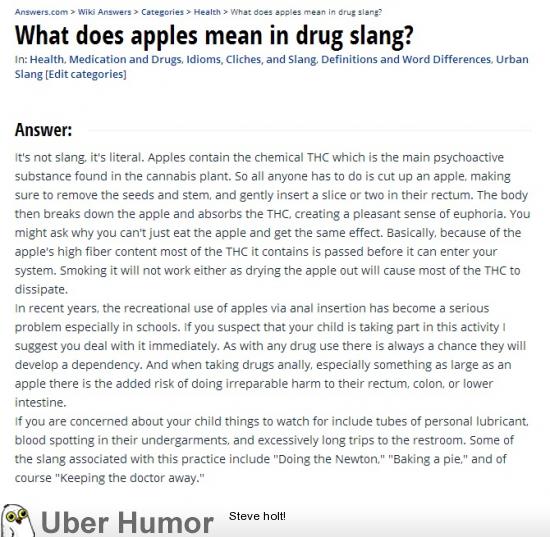 Intangible(4933)

Clarified

This is obviously a troll post and/or an urban legend.

Drying out an apple would not cause the THC to 'dissipate.' THC evaporates at a temperature notably higher than the boiling point of water. This, among other reasons, is why the drying and curing process of cannabis purportedly enhances its psychoactivity significantly.

Additionally, most absorption takes place in the small intestine. Rectal insertion would only expose it to the large intestine, which primarily absorbs water and water-soluble compounds- thc is not water soluble. I have heard of taking thc rectally, but it always involves infusing the thc into butter or alcohol so the body can actually absorb it readily.

Seriously, where did this crock come from?

Side: No, never.