When you are debating - do you use Google?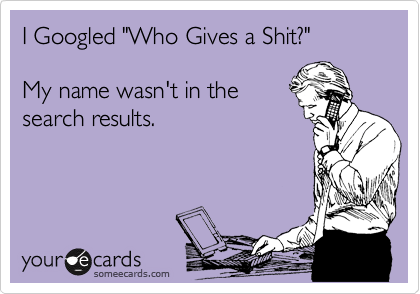 Neither side is really accurate for me. I use it, but probably not as often as I should.

I read, investigate myself, and learn in general constantly, and retain much of it, but next to none of it is done under the context of trying to win a debate down the line. I often find myself entering a debate on a topic I've learned much about, and more often than not work from memory initially. When my claims are questioned, I tend to backtrack to find the sources I originally worked with. Most of the time it's quite accurate, but sometimes it turns out that I misremembered something, or conflated two different issues in my memory, or something to that effect.

If I approached this less casually, I'd probably be a better debater- but debating itself is just one of the things I use in my endless quest for knowledge. Almost every time, even if the other side is completely wrong from a factual perspective, there is something useful or at least interesting to be learned by debating them- and I welcome having my positions questioned and criticized, as regardless of whether it reaffirms that I'm right or causes me to seriously re-examine the issue, I benefit from it in some way- more in the latter than the former, really.

I'll probably continue the same, honestly. I don't feel entirely comfortable regurgitating something I just googled, as I generally prefer to look at an issue from as many sides and varying sources as possible before forming an opinion- not that I can prevent myself from inadvertently forming one before I have much in the way of information, but at the very least I can refrain from asserting something I believe to be true if I haven't satisfied my own burden of proof.

Side: All the freaking time.

Hi

I like the card where the guy is sitting at his work desk having his lunch saying "Interesting food in our workplace fridge. I am just eating a sandwich called Barry"

Anyway, I have an Apple laptop so use Google and Mozilla, that way whatever doesn't open on one usually opens on the other. Sometime I can't open some sites at all on either so seems like some sites are not Apple friendly

Side: All the freaking time.